Most of them are handmade and all glow in black light. Because of the painting or the modified functions it`s always fascinating even for adults.
The black-light-games take place in a darkened tent, pavillons and outdoors, it's usable during the day or night.
We create a cozy atmhosphere, with small sitting groups, lovely decoration and installations. And we like to give good vibes with uv-active face- and body-painting, a small luminous bar and our crazy Gewusel-crew.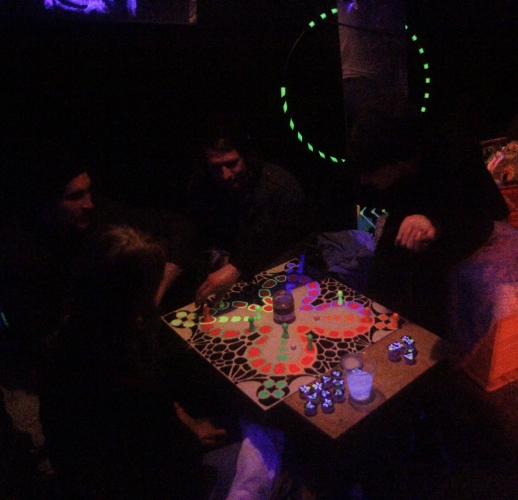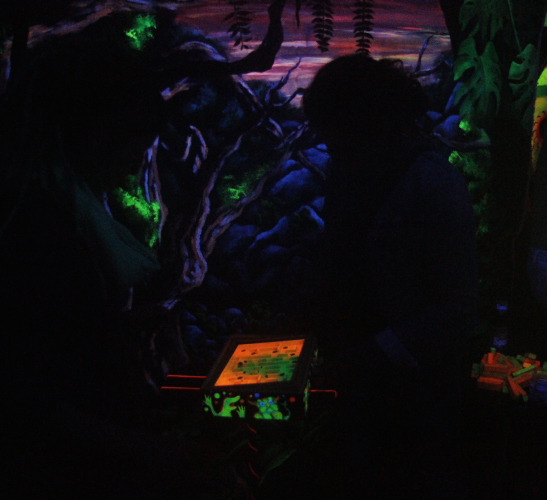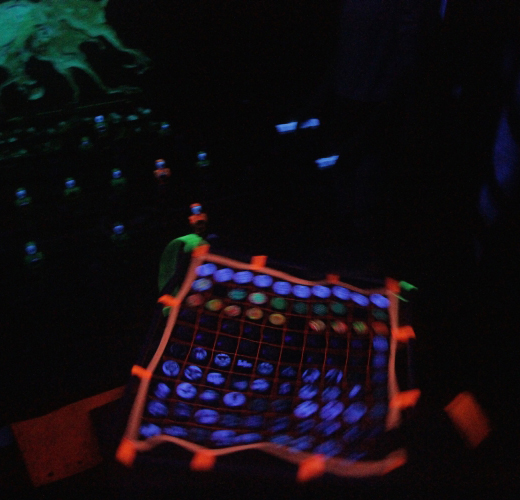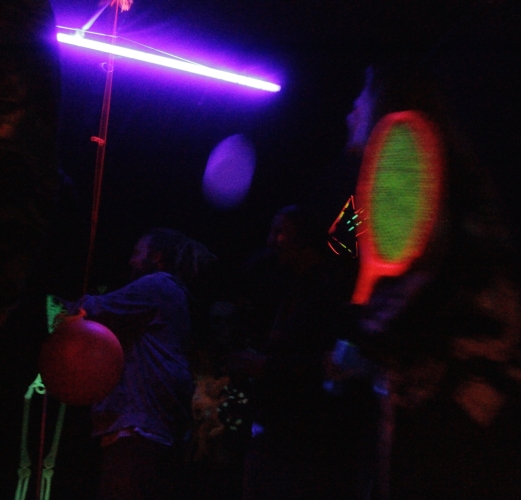 We are open-minded for various actions. The following are some possible elements that affect the overall experience. Fixed components of our Blacklight-Games are decoration, games, uv-active face painting and music (flexible softly up to live). Best mood arises with the LuminousBar (intention is the playful exchange and not liquid sales).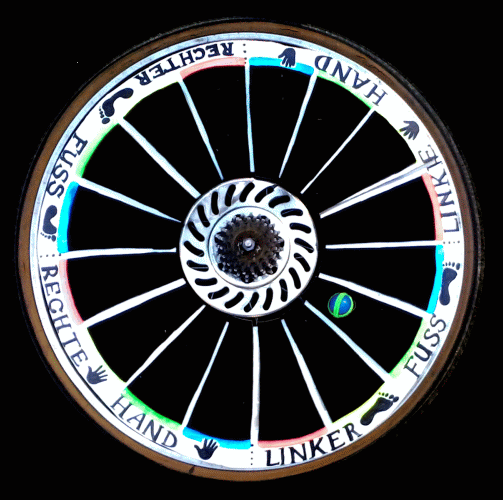 Our repertoire includes many games for fun with action, concentration and skill. All are glowing in the black light:
- Table football, table tennis, water football, giant four-row
- Twister with Wheel of Fortune, Can-Throwing (with rubber rope badminton or
  magnetically overhead on the ceiling)
- Finger football, Hattrick, Bowling
- Chess, mill, Memory, Jenga, parchesi-you-or-not, Lamp Duplo
- Curious foam machine, sponge badminton with lever-action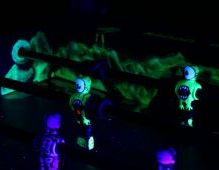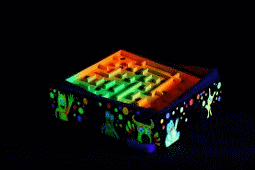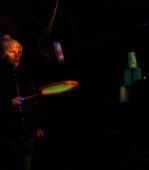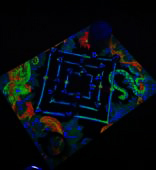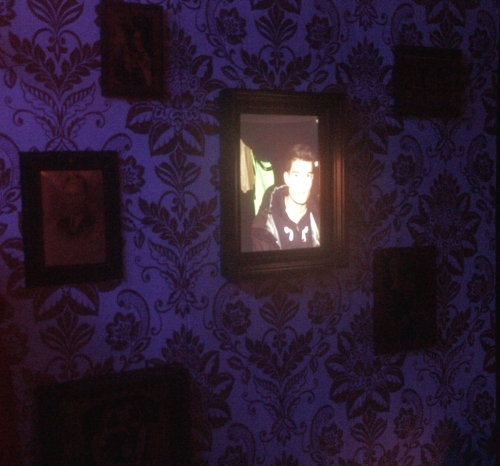 A beautiful wallpaper wall with various picture frames draws attention to one special painting:
A screen projection of guests, freshly born ....
Triggered by light barrier or self-timer button and projected into paintings - the live photos of guests are a great hands-on fun at every party!
- with dressing-up option plus special backdrop
- Funny and exciting animation video in the past of the festival possible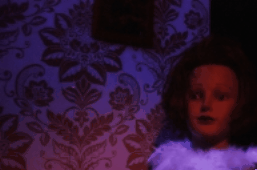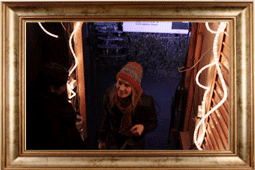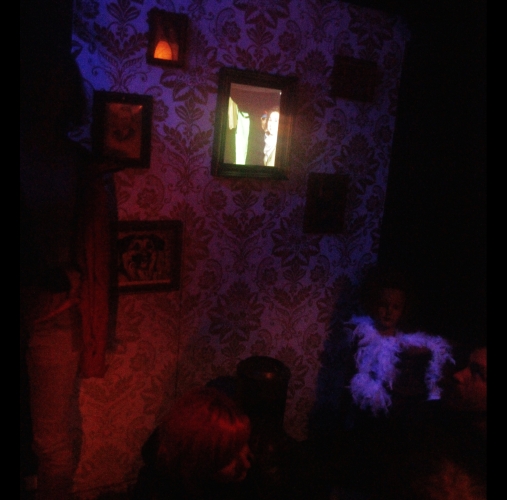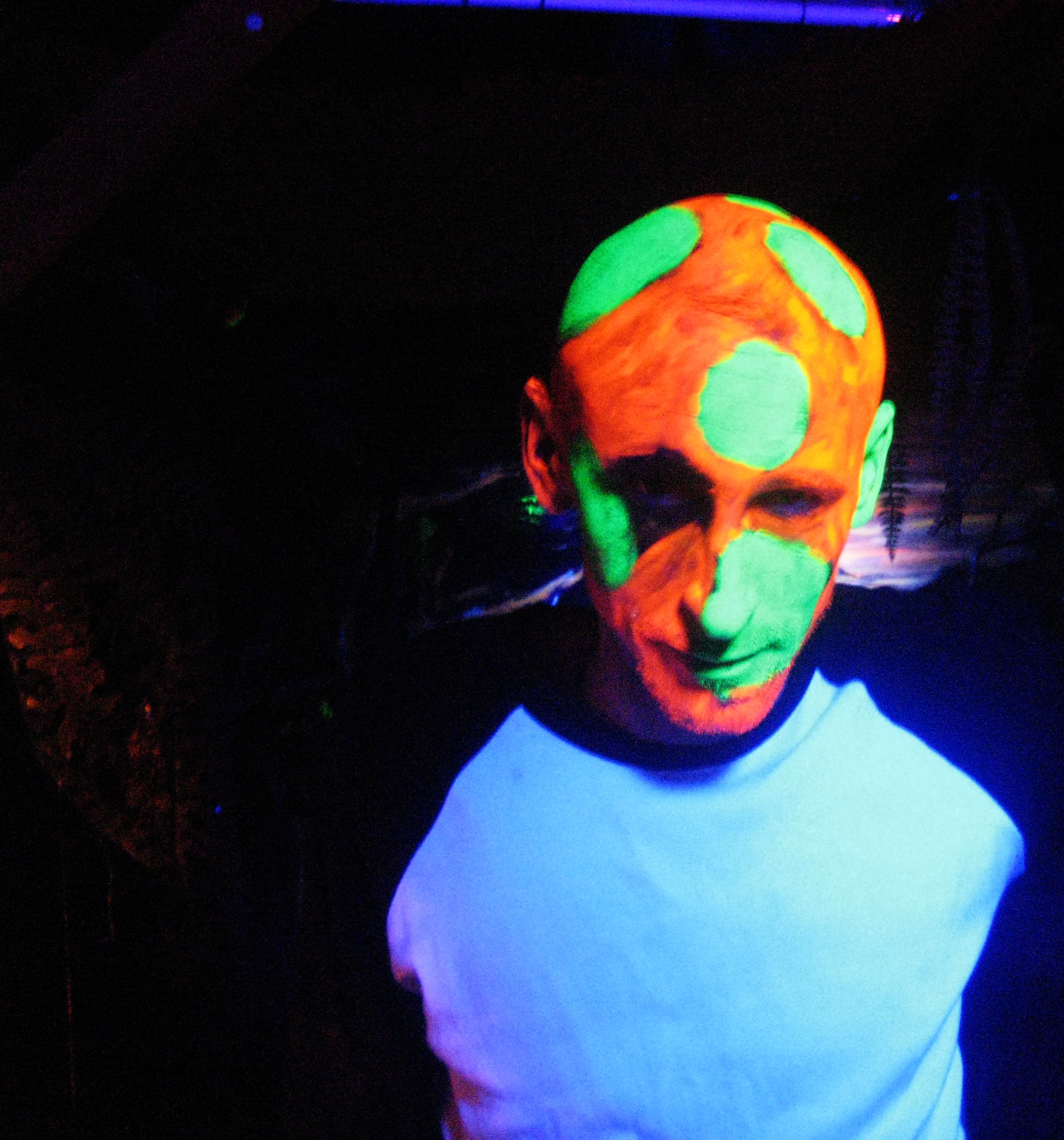 Face- and body-painting action with paint that glows in black light. Amazingly, which guys suddenly have their faces painted...
We use UV-active quality makeup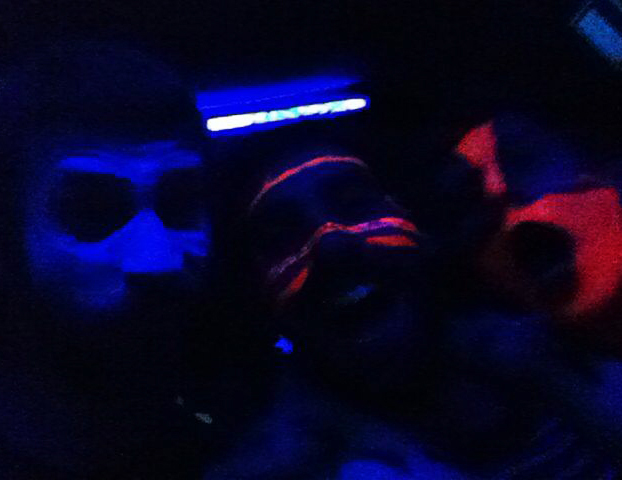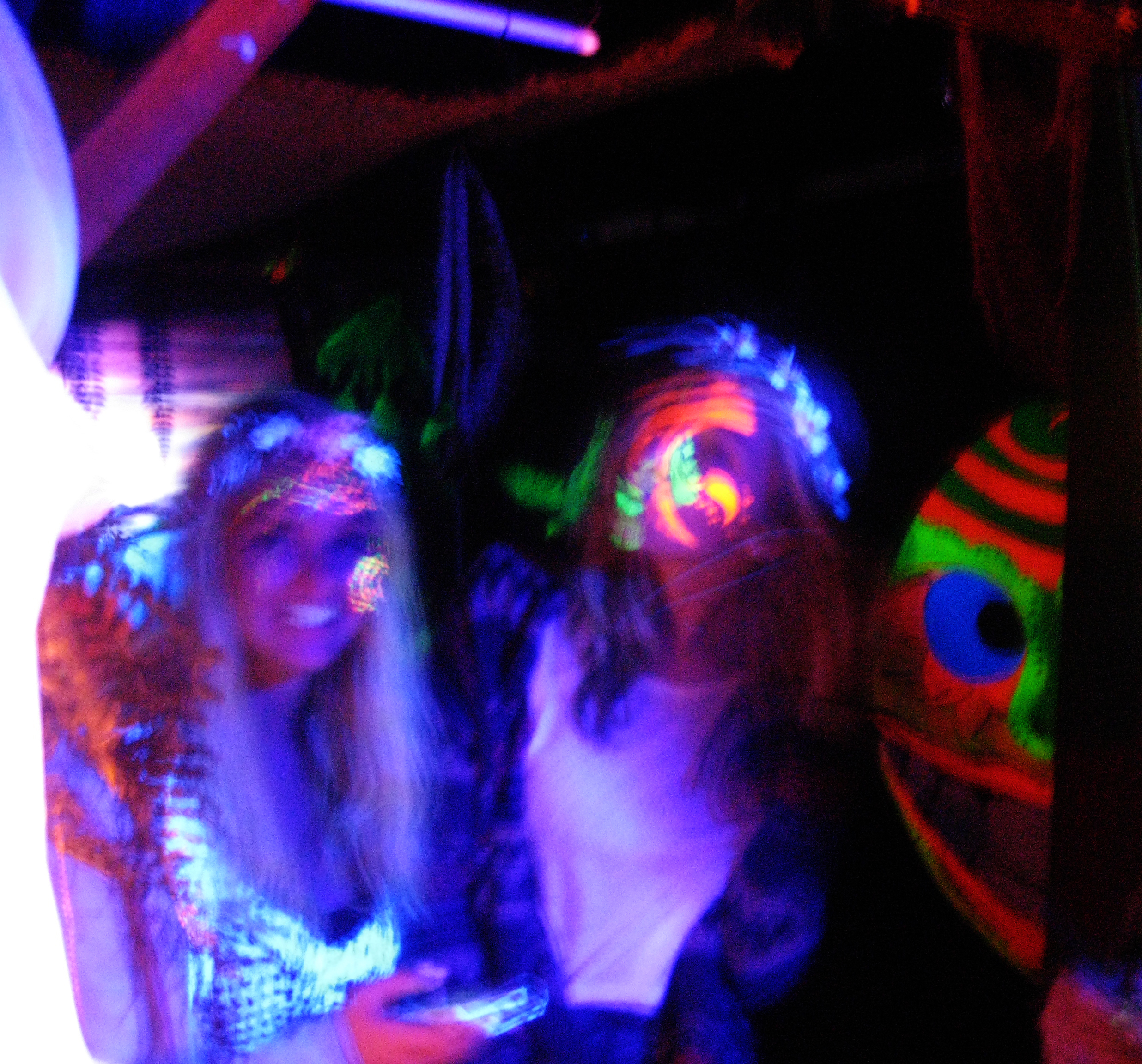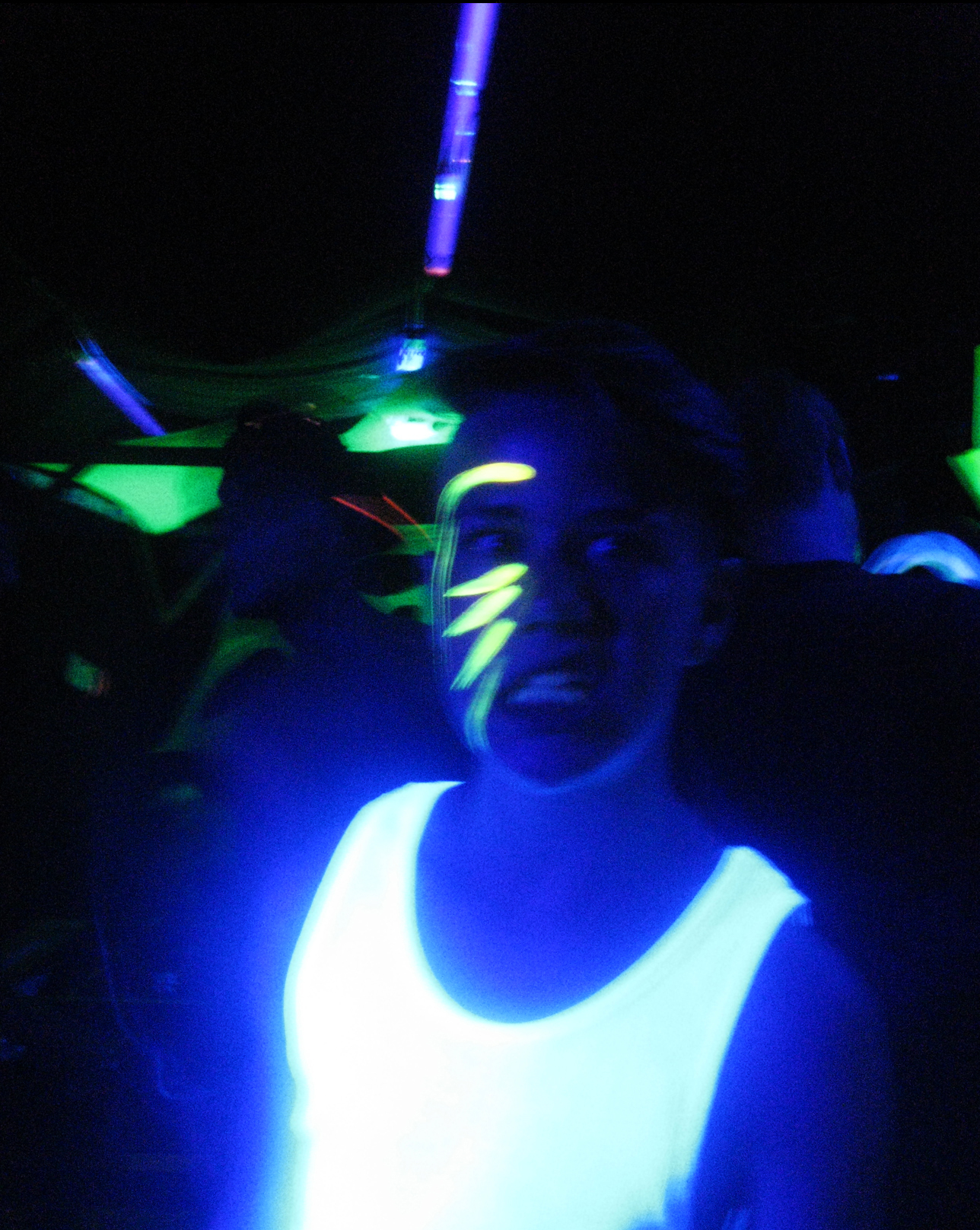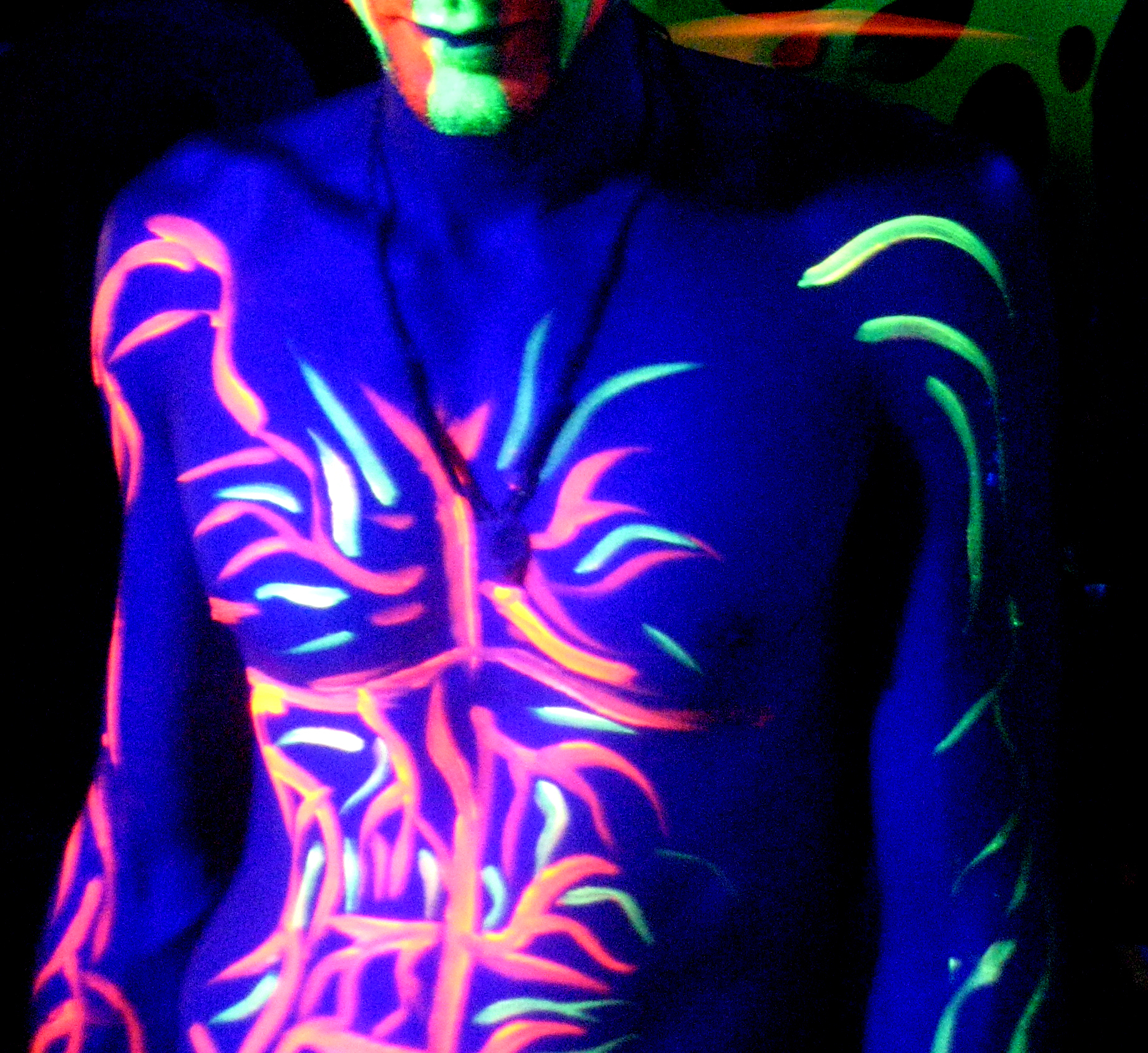 The drinks include gin-tonic, wodka-lemon, shots and nonalkoholic ones like lemon, tonic and water.
Or we can offer healthy fresh smoothies, as well glowing in the uv-light.
If wished it's possible (but less fun) without bar, too, or with only free water.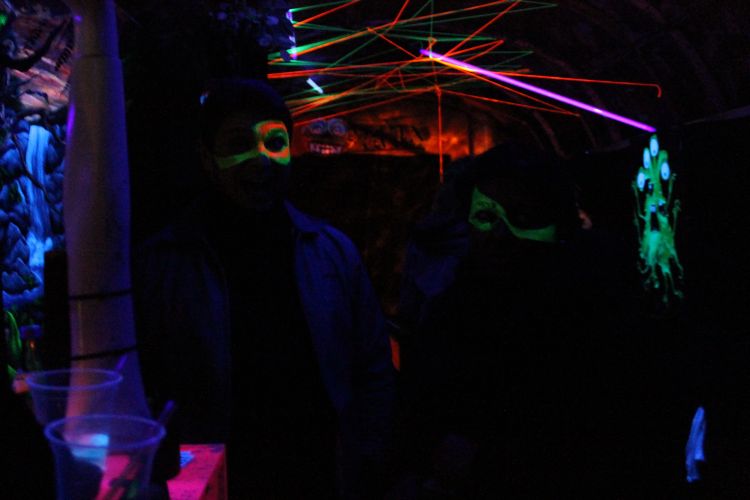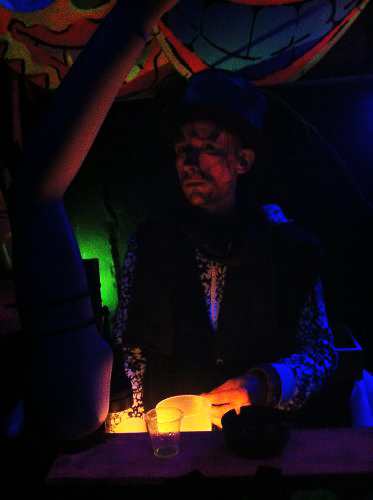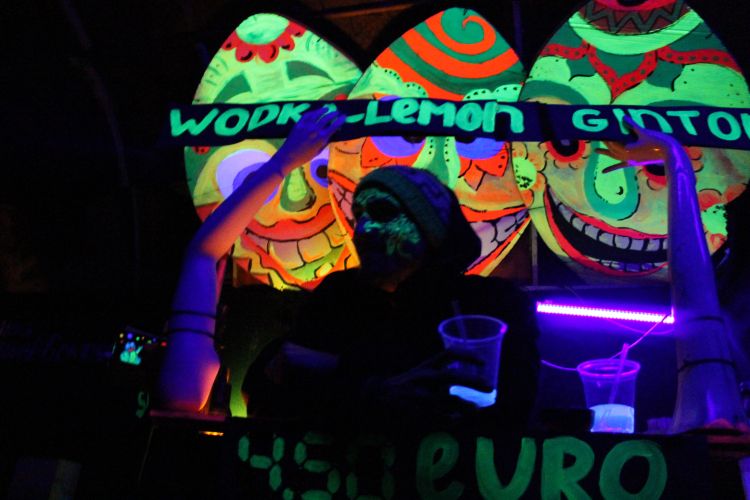 Our level of potential ranging from quiet background music to our own DJs or Live-music(eg from the Libelle collective).


- bookable for night and / or day
- guests shouldn't have to pay for entrance, financial fuck should be just   between event-organiser and Grusel-Gewusel
- for smaller events it's possible to do a small action, with two or three darkened   pavillons
- possibility to combine with children program (during the day)

- uncomplicated for event-organisers, chiefly we need space and energy.





More attractions of Grusel-Gewusel or in cooperation with other artists:

- members of the Libelle-Kollektiv
['stu|llen|hei|mer], was der guten Stulle ihr Salat, Tomate, Brot und Käse - sind hier die Rhythmen, Quietschmaschinen, Stimmen, Videomalereien und Gitarren, die sich symbiotisch zu einem neuartigen Geschmackserlebnis für Ohren, Augen und Tanzbeine entwickeln. Wer in diesen Klang und Bilderwelten heimisch wird, ist bereits auf Stufe zwei der Genese zum stullenheimer feinster Güte und ein erlebnisreicher Abend fährt die Landeklappen aus.
OTHER BANDS AND DJs ON REQUEST

Solo, as a performance with live musical accompaniment, duo or in the production of several fire artists:
The fire show of Exsmeralda is a touching and unique experience.
- For the stage or on the festival site

Crazy plays and walking acts for adults and children - in the Grusel-Gewusel-tent or on stage. More recent plays on request.
This one woman show by Mirjam Ellenbroek portrays the masks Jeff and Kim with the most beautiful and most bitter love songs. A concert for love and frustrated adults.
"This one woman show is guaranteed to have you spell-bound and laughing" Kathy O'Leary (Irish artist)
KASPERMAT
(Stefan Wenzel, Samira Lehmann)
Kasper is back. And he gets naughty with new friends he has picked up on the street. A partnership with benefit on all sides. And if something goes wrong, someone gets a spanking. In the stage of Kasper they meet all: death and the pan flute player from the Andes, the silver Statue, saxophonist and of course the crocodile. Collect your courage, you donate centrally, the equitable distribution takes your Kasper.
For children and adults.